CENTERSKY PROVIDES WORLD- CLASS QUALITY SILICON STEEL SHEET THAT'S DESIGNED FOR VERY SPECIFIC APPLICATIONS, FROM TRANSFORMER AND BALLAST RESISTOR TO HIGH- END APPLIANCES AND MORE.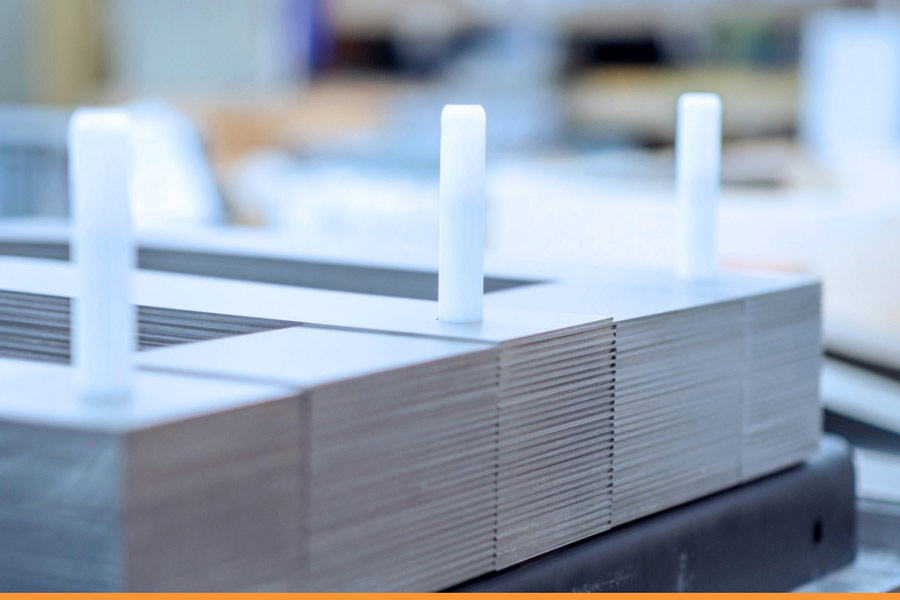 3 Phase lamination cores are used in the manufacturing of three-phase transformers. In transformers with 3 UI lamination cores, each of the three lamination core arms bears a coil body. In contrast to the EI sheets, the 3UI sheets cannot be welded since the joints of the E and I sheets are within the coil body. The E and I sheets therefore have to be nested reciprocally during transformer manufacturing. As a result, either one or multiple identical sheets are slid in from one side of the coil body. Nesting machines are available for the nesting of 3UI sheets, which can significantly reduce manufacturing times.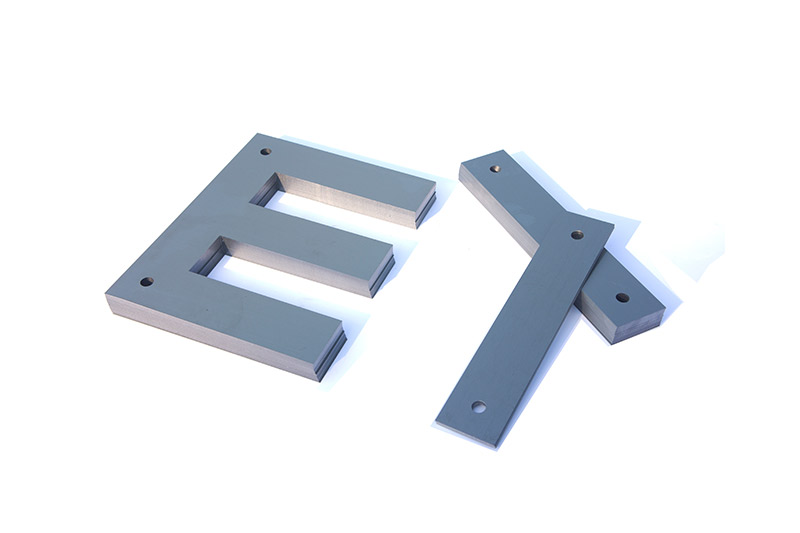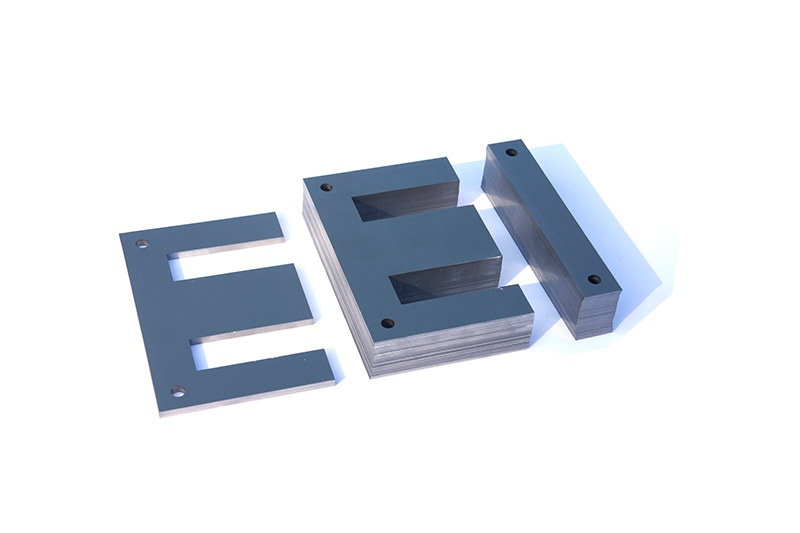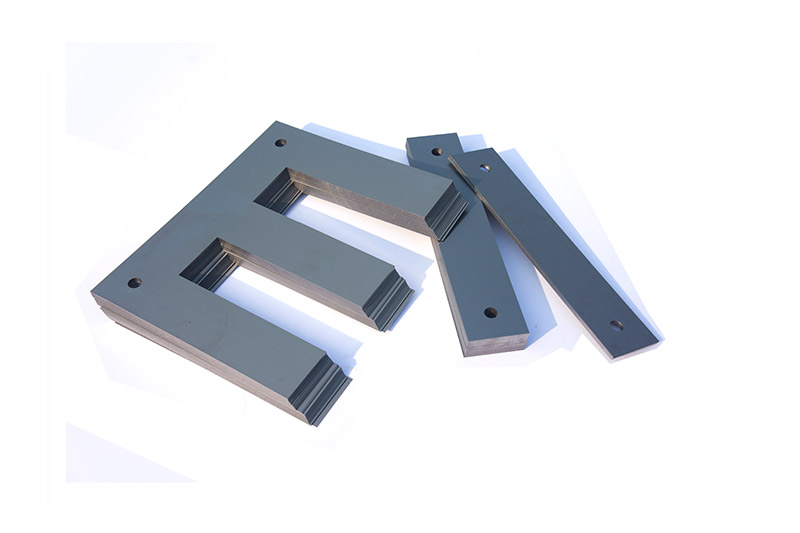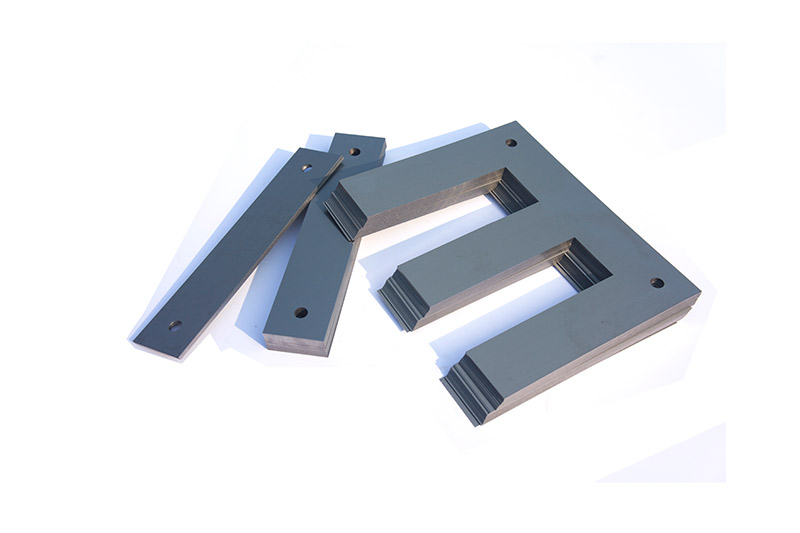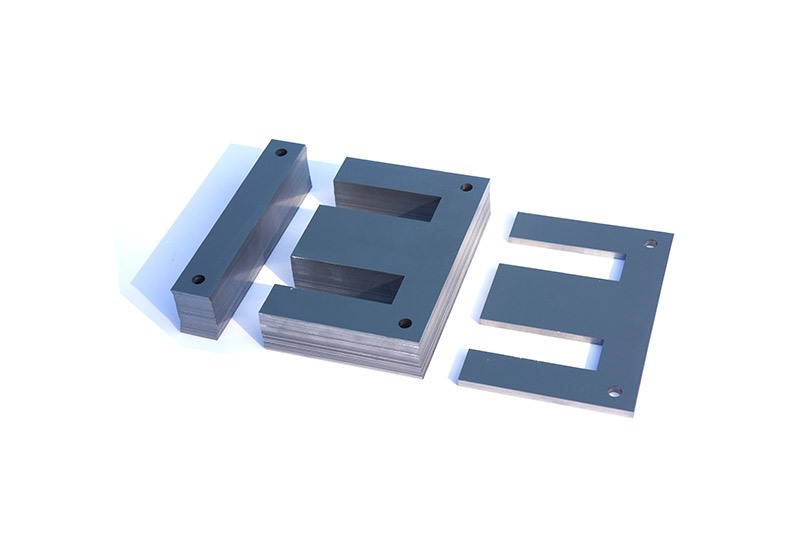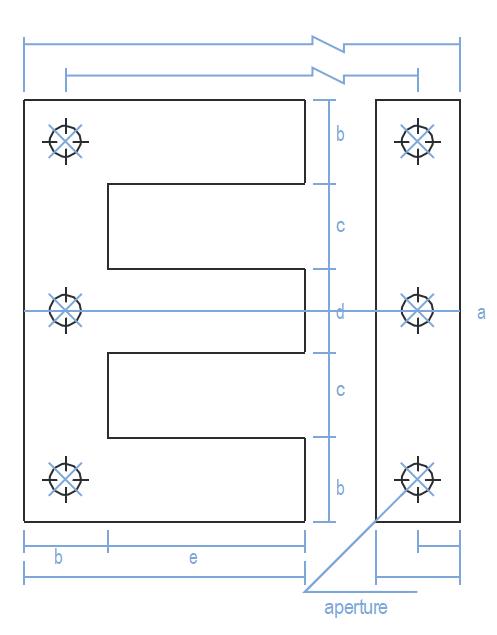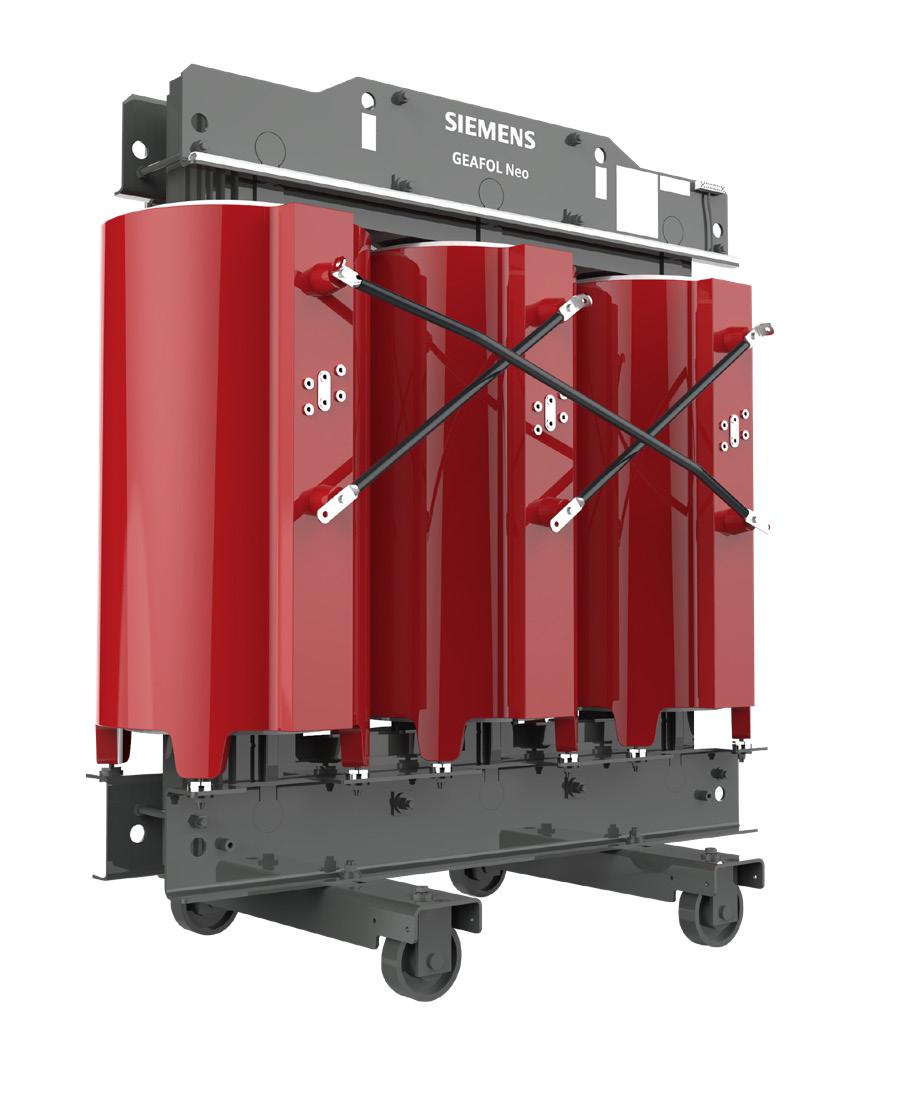 If you have any questions, please leave a message. We will reply your email within 24 hours.
•Marked "*" model is manufactured by manually punch

•Determine the required core dimensions from transformer specifications.
•Choose laminations that fit the winding and bobbin size.
•Optimize core size for low core loss and reduced heat generation.
•Consider the stacking factor to maximize winding space and improve efficiency.
•Balance size and weight to achieve desired performance while maintaining manufacturability.
3PH lamination Features Table
Type

a

b

c

d

e

f

Holes

ø

Gap

3PEI-10

 

 

 

 

 

 

 

 

 

3PEI-13

 

 

 

 

 

 

 

 

 

3PEI-17.5

87.5

17.5

17.5

17.5

52.5

17.5

4

6

 

3PEI-20

100

20

20

20

50

20

4,6

6

 

3PEI-20

100

20

20

20

60

20

4,6

6

 

3PEI-22

110

22

22

22

66

22

4,6

8

 

3PEI-25

125

25

25

25

75

25

4,6

8

 

3PEI-30

150

30

30

30

75

30

4

8

 

3PEI-30

150

30

30

30

90

30

6

8

 

3PEI-32

160

32

32

32

80

32

4

8

 

3PEI-32

160

32

32

32

96

32

4

8

 

3PEI-34*

170

34

34

34

102

34

4

8

 

3PEI-35

175

35

35

35

105

35

4

10

 

3PEI-38

190

38

38

38

95

38

6

10.5

 

3PEI-38

190

38

38

38

114

38

6

8

 

3PEI-40

200

40

40

40

100

40

4

10

 

3PEI-40

200

40

40

40

120

40

4,6

10

 

3PEI-44

220

44

44

44

132

44

6

8

10.5

12

 

3PEI-45

225

45

45

45

135

45

4,6

10

 

3PEI-45.6*

228

45.6

45.6

45.6

114

45.6

6

8

 

3PEI-50

250

50

50

50

125

50

4

10

 

3PEI-50

250

50

50

50

150

50

6

11

 

3PEI-55

275

55

55

55

165

55

6

12

 

3PEI-56

280

56

56

56

168

56

4

12

 

3PEI-60

300

60

60

60

150

60

6

10

 

3PEI-60

300

60

60

60

180

60

6

12

 

3PEI-61

305

61

61

61

152.5

61

6

10.5

 

3PEI-65

325

65

65

65

162.5

65

6

12

 

3PEI-70

350

70

70

70

210

70

6

13

 

3PEI-80

400

80

80

80

240

80

6

14

 

3PEI-90*

450

90

90

90

270

90

6

14

 

3PEI-100*

500

100

100

100

300

100

6

16

 

3PEI-120*

600

120

120

120

360

120

6

16

 

3PEI-61(NS)

288

61.5

52

61

144

52

4

12

 

3PEI-27

135

27

27

27

81

27

4

8

 

3PEI-27(NS)

141

27

30

27

80

27

4

8

 

3PEI-30.5

152.5

30.5

30.5

30.5

76.25

30.5

6

6