CENTERSKY PROVIDES WORLD- CLASS QUALITY SILICON STEEL SHEET THAT'S DESIGNED FOR VERY SPECIFIC APPLICATIONS, FROM TRANSFORMER AND BALLAST RESISTOR TO HIGH- END APPLIANCES AND MORE.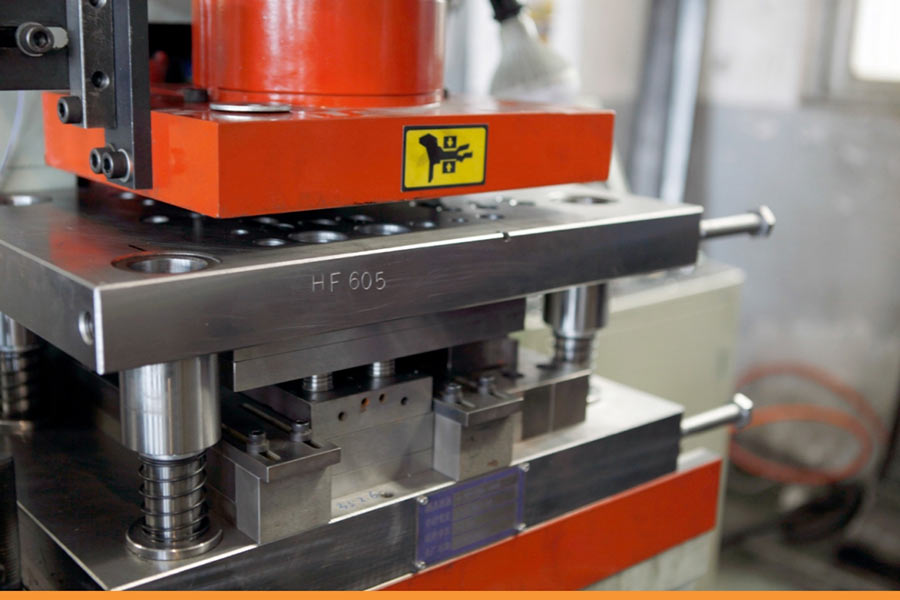 EI laminations are one of the most popular design types for manufacturing single phase transformers. The simple, single coil layout (sometimes referred to as a "shell type" transformer) offers a cost effective method for producing a wide variety of transformers. These range from small PCB mounted units through to much larger types that may be found in control panels or stand alone enclosures.
EI Core Lamination Features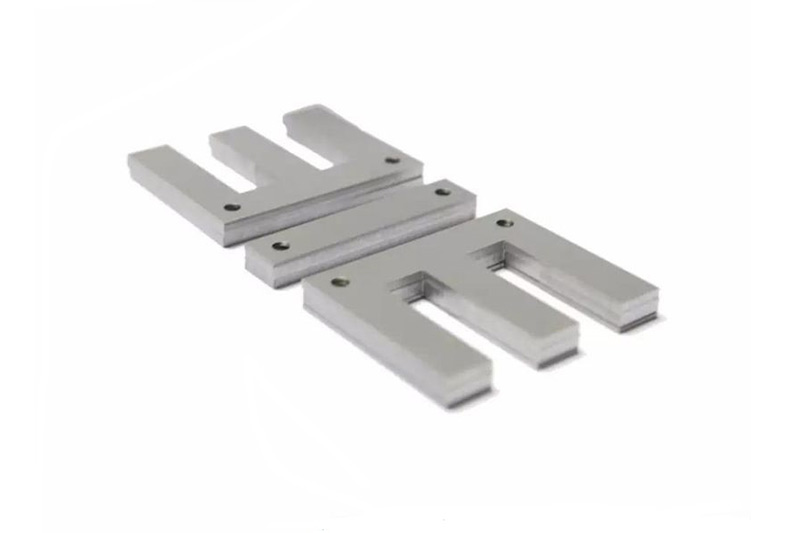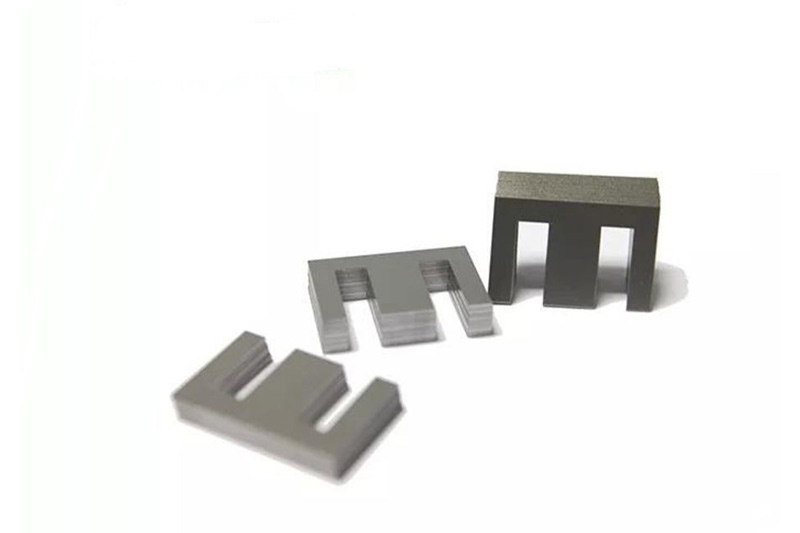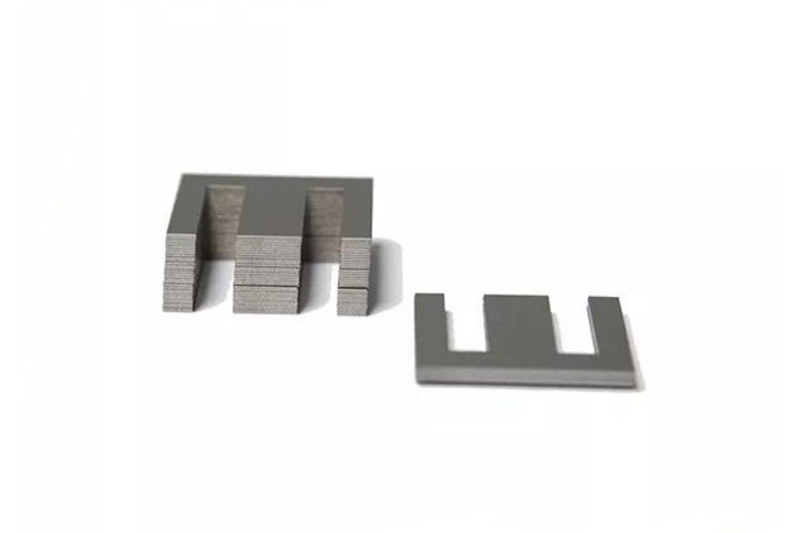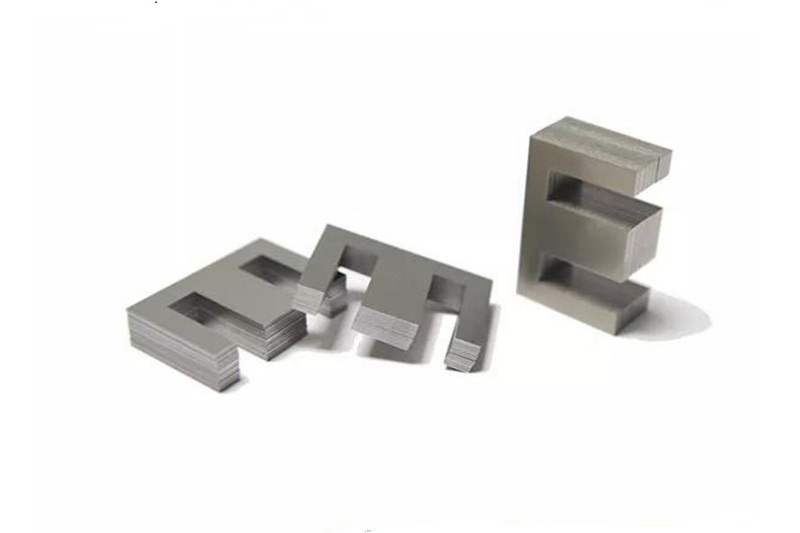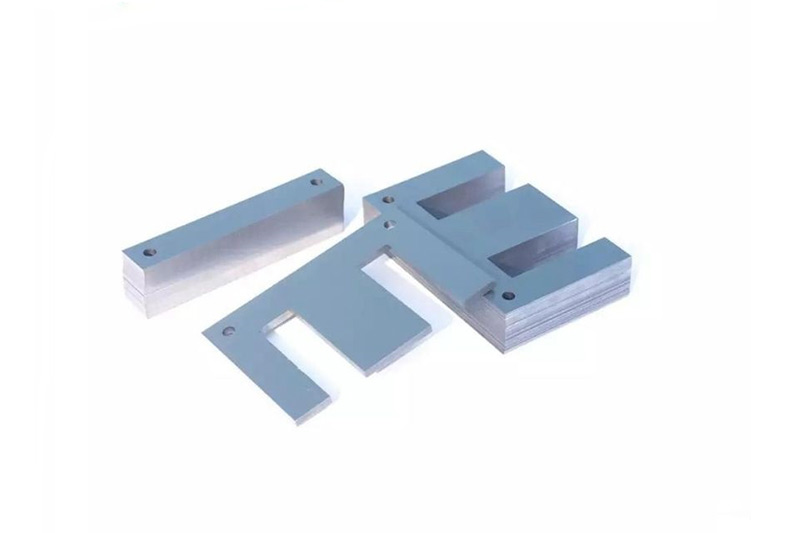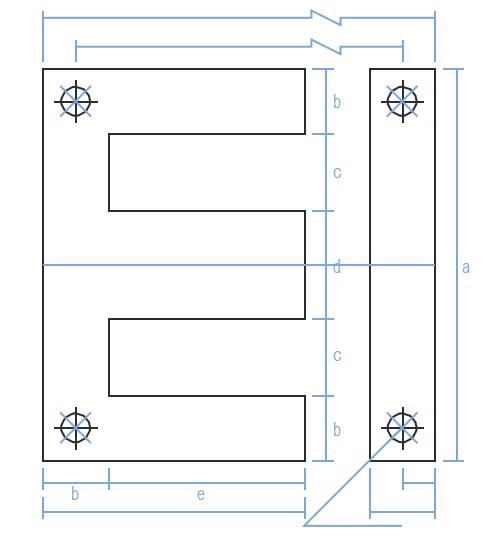 •Marked "*" model is manufactured by manually punch
•Calculate core area using transformer specifications.
•Choose core size to fit winding and bobbin.
•Minimize air gap for higher magnetic flux density.
•Optimize core size for low core loss and reduced heat generation.
•Consider manufacturing limitations and cost when selecting core size.
If you have any questions, please leave a message. We will reply your email within 24 hours.
Type
a
b
c
d
e
f
Holes
ø
Gap
EI-30
30
5
5
10
15
 
 
 
 
EI-35
35
5
7.5
10
19.5
 
 
 
 
EI-40
40
6.65
8
10.7
20.5
7
2(PH)
 
 
EI-41
41
6
8
13
21
 
 
 
 
EI-42
42
7
7
14
21
 
2
3.5
0.45
EI-48
48
8
8
16
24
 
 
 
 
EI-48
48
8
8
16
24
 
 
 
2.0
EI-48
48
8
8
16
24
 
2
3.5
 
EI-50
50
8
9
16
25.5
 
 
 
 
EI-57
57
9.5
9.5
19
28.5
 
 
 
 
EI-57
57
9.5
9.5
19
28.5
 
4(MH)
4
 
EI-60
60
10
10
20
30
 
4
5
 
EI-66
66
11
11
22
33
 
 
 
 
EI-66
66
11
11
22
33
 
4
4
 
EI-66
66
11
11
22
33
 
4
4
0.7/0.8/0.9
EI-67
67
9.45
13.05
22
 
 
4
 
0.7
EI-75
75
12.5
12.5
25
37.5
 
4
5
 
EI-76.2
76.2
12.7
12.7
25.4
38.1
 
4
5.5
fillet
EI-76.2
76.2
12.7
12.7
25.4
38.1
 
4
5
T=1.0 T=1.4
EI-78
78
13
13
26
39
 
4
5
 
EI-84
84
14
14
28
42
 
4
6
 
EI-85.8
85.8
14.3
14.3
28.6
42.9
 
4
5
 
EI-85.8
85.8
14.3
14.3
28.6
42.9
 
4
5

1.3/1.6/1.8/2.0/1.2/

1.0/2.4/0.9/0.7

EI-95.25
95.25
15.875
15.875
31.75
47.625
 
4
5.5
fillet
EI-96
96
16
16
32
48
 
4
6
 
EI-96
96
16
16
32
48
 
4
6
1.0/1.4/2.5/2.7
Type

a

b

c

d

e

f

Holes

ø

Gap

EI-105

105

17.5

17.5

35

52.5

 

4

6

 

EI-105

105

17.5

17.5

35

52.5

 

4

6

1.0/1.4/1.6/2.0/2.2/2.8

EI-108

108

18

18

36

54

 

4

6

 

EI-114

114

19

19

38

57

 

4

7

 

EI-114

114

19

19

38

57

 

4

7

2.7

EI-120

120

20

20

40

60

 

4

7

 

EI-122

122

22

28

22

61

28

4

6

 

EI-126

126

21

21

42

63

 

4

7

 

EI-133.2

133.2

22.2

22.2

44.4

66.6

 

4

7

 

EI-133.2

133.2

22.2

22.2

44.4

66.6

 

4

7

1.3

EI-150

150

25

25

50

75

 

4

8

 

EI-152.4

152.4

25.4

25.4

50.8

76.2

 

4

8

 

EI-162

162

27

27

54

81

 

4

8

 

EI-162

162

27

27

54

81

 

4

10

 

EI-168

168

28

28

56

84

 

4

10

 

EI-171

171

28.5

28.5

57

85.5

 

4

8(PH)

10

 

EI-174*

174

29

29

58

87

 

4

10.5

 

EI-180

180

30

30

60

90

 

4

8

 

EI-180

180

30

30

60

90

 

4

10

 

EI-190.5

190.5

31.75

31.75

63.5

95.25

 

4

8

 

EI-192

192

32

32

64

96

 

4

10

 

EI-210

210

35

35

70

105

 

4

10

 

EI-222*

222

37

37

74

111

 

4

10

 

EI-228

228

38

38

76

114

 

4

10

 

EI-228(PH)*

228

38

38

76

76

 

4

9.5

 

EI-240

240

40

40

80

120

 

4

10

 

EI-254

254

48

55

48

164

 

4

12

 

EI-270*

270

45

45

90

135

 

4

12

 

EI-300

300

50

50

100

150

 

4

12

 

EI-360*

360

60

60

120

180

 

4

12

 

E70(NS)*

222

38

38

70

111

 

4

10

 

EI-28(NS)*

59

14

14

28

45

 

4

5

 

EI-56(NS)*

200

28

44

56

69

 

4

12

 

EI-60(NS)*

180

30

30

60

180

 

4

10

 

EI-150(NS)*

150

25

25

50

95

 

4

8

 

EI-60(NS)*

210

37.5

37.5

60

210

 

4

10

 

EI-162(NS)*

146.05

20.6

31.8

41.3

66.8

 

4

5.5

 

EI-251(NS)*

228.6

31.75

50.8

63.5

139.7

 

6

9.5